"Leave the buying grind to us!"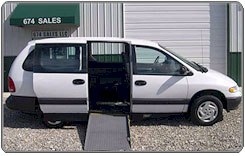 74 SALES LLC is a "Family Owned Business". It was founded on the most basic of principles; honesty, integrity, trustworthiness, loyalty, and respect. We practice the golden rule, "do unto others as you would like done to you!" If you are in search for one peice of equipment or a truck we can help. We also assist larger companies with their buying needs. Whether you need just one unit or ten units we assure you will be treated the same. Here at 674 SALES LLC we strive for excellence, as your expectations are met time and time again. Pick-up the phone or drop us an email at your convienance, our place or yours, we can discuss your specific needs.
Father, Rodger Dunn, Manager is the backbone of 674 SALES LLC. He brings the "jack of all trades" to the business.
Son, Adam Dunn, Manager has been buying and selling heavy trucks, equipment, and some vehicles for about 10 years now. Adam is an auctioneer in todays fast paced marketplace, so therefore you have a walking market report in your hip pocket when doing business with 674 SALES LLC.